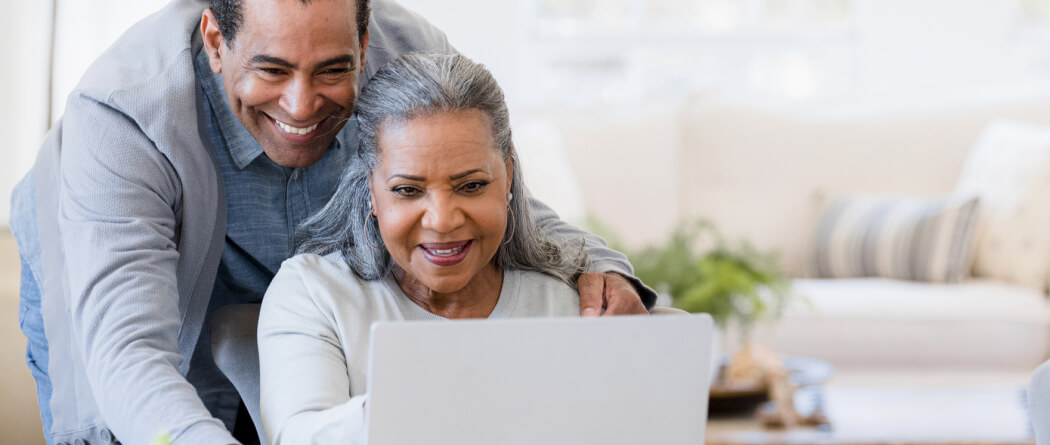 Prepare. Plan. Preserve.
---
Complimentary Consultations and Discounted Pricing
We've partnered with
Affinity Trusts
to offer free consultations and discounted estate planning services. Services include creating or amending a revocable living trust to include things like pourover wills, transfer documents, durable power of attorney and advanced health care directives.
You will work with an attorney or professional estate planner to create a living trust. To request a free consultation, simply complete the form below and an Affinity Trusts representative will contact you within two business days.
Through our partnership, members receive discounted planning services for living trusts. Pricing starts at $1,795 for individuals or $2,095 for married couples, which represents significant savings from contracting the services on your own.
Join us on
Thursday, October 19, 2023
 for a free estate planning webinar* with Natalie Spiwak, President of Affinity Trusts. Natalie will speak to the importance of establishing a plan and how to get started.
Sign Up for a Complimentary Consultation
In addition to preparing a living trust, we encourage you to open a trust account with the credit union. Ensuring that your beneficiaries are members will help facilitate a seamless transfer of assets.
To open a trust account or to add your trust to an existing account, please contact a member service representative at (888) 858-6878 or visit one of our
branches
.
What is a trust?
When a person dies and owns real property, their property is transferred to their heirs through a court-supervised proceeding called probate. Probate generally takes nearly a year to complete and can be expensive.
A trust is an estate-planning tool used primarily to avoid the delays and costs of the probate process. An individual will typically work with an attorney or professional estate planner to create a trust agreement. Upon creating the trust, the individual transfers title of their credit union accounts and other assets to be held under the trust.
Revocable Living Trust
A revocable living trust does not go through the probate process, eliminating unnecessary delays and expense. A revocable living trust also allows the estate to be administered by a family privately, without the interference of the probate court or government officials.
Pourover Wills
In addition to a Revocable Living Trust, a will is almost always created for each client for additional purposes. In conjunction with a trust, the last will and testament acts as a pourover, transferring any miscellaneous assets that have no beneficiary or that were not properly placed into the trust by the client. 
Transfer Documents
An estate plan should also include the transfer documents and grant deeds that will transfer land, properties, buildings, and houses into the client's Revocable Living Trust. The trust must be funded with one's assets to be effective. Most accounts and other assets that would otherwise be subject to probate should also be transferred into the Revocable Living Trust to guarantee that they can be administered privately by the Trustee for the benefit of the beneficiaries.
Durable Powers of Attorney
Appointing a Durable Power of Attorney for Asset Administration is essential should an illness or medical emergency render one incapable of handling financial or business decisions. These individuals will be granted the authority to continue to make financial decisions until the client recovers.
Advanced Health Care Directives / Living Wills
Creating an Advanced Health Care Directive will provide a clear line of decision-making power for the family should a health or medical emergency occur rendering the individual incapacitated. This directive is essentially a durable power of attorney for health care showing who the client appointed to make important medical decisions if the client cannot communicate with doctors. It also includes a plan that states the client's preferences about life support and other medical instructions.
*Complimentary webinars are only available to Pacific Service CU members. If you are not a member and would like to attend, please open an account or call a member service representative at (888) 858-6878.