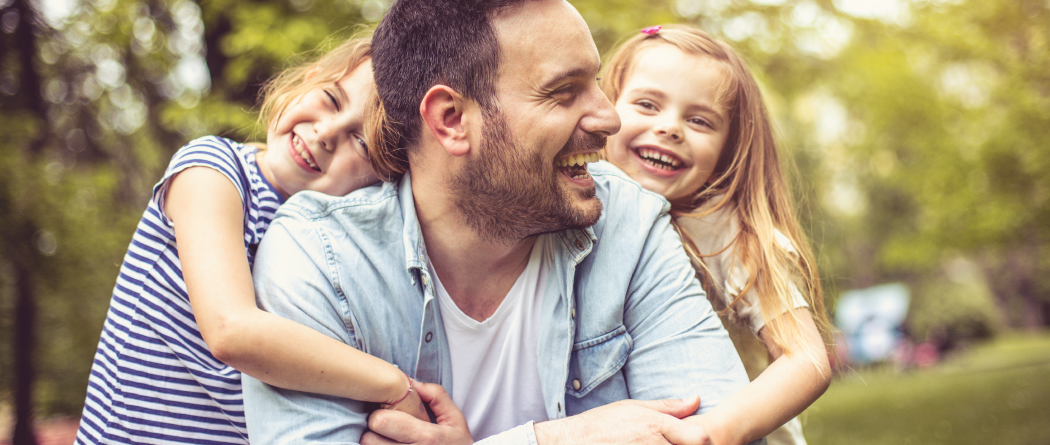 Privacy & Security Center
Safe. Sound. Secure.
---
Protecting your personal and account information is one of our top priorities. We use state-of-the-art systems and services to keep your information safe and secure. With account fraud and identity theft on the rise, it is important for you to protect yourself.
We will never contact you by phone, email or text asking you to provide account numbers, passwords, social security numbers, or personal information. Do not respond and notify us immediately if you receive such a request. This is true for more companies you do business with. Thieves can impersonate real companies through email, text, and phone in order to steal information. Call the company directly to verify the legitimacy of the request.
Please call a member service representative at
(888) 858-6878
as soon as possible if you doubt the authenticity of a solicitation, notice or email regarding your account, or you suspect that you have been a victim of fraud, or your account has been compromised.
We know you value the protection of your privacy and so do we. Protecting your personal and financial information is a top priority. The Privacy Policy below describes how we collect, use, share and protect your personal information.

What does Pacific Service CU do with your personal information?
Rev. Date 5/12
To request disclosures or to inquire about your personal information, please submit your request by either completing the forms below, sending us an
email
or by calling a member service representative at
(888) 858-6878
.
Social Security Scam
Social security numbers are the skeleton key to identity theft. And what better way to get someone's social security number than by pretending to be from the Social Security Administration (SSA)?

The SSA estimates scammers call thousands of Americans every day, looking to gain personal information, steal benefits, or both. It's a common form of government impostor scam, in which fraudsters pose as government officials to get you to send money or give up personal and financial data for use in identity theft.
The Federal Trade Commission (FTC) reported a surge in late 2018 in scams involving fake SSA employees calling people with warnings their social security numbers had been linked to criminal activity and suspended. It is starting to surge again. The caller asks you to confirm your number so they can reactivate it or issue you a new one, for a fee. This is no emergency but a ploy to get money and personal data as the SSA does not block or suspend numbers.
This con is sometimes executed via robocall — the recording provides a number for you to call to remedy the problem. In another version, the caller says your bank account is at risk due to illicit activity and offers to help you keep it safe.
On the other hand, you might get a call from a supposed SSA representative bearing good news — say, a cost-of-living increase in your benefits. To get the extra money, you just have to verify your name, date of birth and social security number. Armed with that information, scammers can effectively hijack your account, asking the SSA to change the address, phone number and direct deposit information on your record and divert your benefits to their account.
Consumer Reports warns of another trick with an ironic twist: Fraudsters send out emails that appear to be from SSA and instruct you to click a link to register for a free service that protects you from social security fraud. It's actually a standard 'pharming' scam, designed to redirect you to a fake government website that will steal your information. With a little vigilance, social security scams are not difficult to identify and avoid.


Warning signs:
You get an unsolicited call from someone claiming to work for the SSA. Except in rare circumstances, you will not get a call from the SSA unless you have already been in contact with the agency.
The caller asks for your social security number — again, something an actual SSA employee wouldn't do.
A call or email threatens consequences, such as arrest, loss of benefits or suspension of your social security number, if you do not provide a payment or personal information.
What to do:
Do hang up if someone calls you out of the blue and claims to be from the SSA.
Do be skeptical if a caller claims to be an "officer with the Inspector General of Social Security." Scammers appropriate official-sounding and often actual government titles to make a ruse seem authentic.
Do set up a "My Social Security" account online and check it on a monthly basis for signs of anything unusual, even if you have not yet started collecting benefits.
• Do install a robocall-blocking app on your smartphone, or sign up for a robocall-blocking service from your mobile network provider.
What not to do:
Don't call a phone number left on your voice mail by a robocaller. If you want to contact the SSA, call the customer-service line at (800) 772-1213.
Don't assume a call is legitimate because it appears to come from (800) 772-1213. Scammers use "spoofing" technology to trick caller ID.
Don't give your Social Security number or other personal information to someone who contacts you by email. The SSA never requests information that way.
Don't click links in purported SSA emails without checking them. Mouse over the link to reveal the actual destination address. The main part of the address should end with ".gov/" — including the forward slash. If there's anything between .gov and the slash, it's fake.
Phishing - Electronic Scams
Phishing is a type of email deception used to obtain sensitive personal information. An email is sent mimicking the appearance and identity of a company you may do business with. It could be an online retailer, a financial institution or other companies like cable, phone, or utility. The email may request you update your account information, a credit card number or a password. Or, the email might try to get you to visit fraudulent websites by clicking on links. A "spoofed" site could have malware or viruses that infect your computer, or they could encourage you to conduct transactions.
Protect yourself by staying alert and acting cautiously to any requests for your personal information.

Don't respond to unknown solicitations and don't give your personal information to unknown people or companies. If you're suspicious about an email you've received, you should visit the company's website directly by inputting the URL or using a bookmark. Do not click on the response link in an email. Better yet, call them if you're concerned. Be sure to use a phone number not contained in the email.
Do not share verification or banking PINs that you did not initiate. If you receive a text message or email with a PIN or verification code that was not initiated by you, delete the message immediately and contact your financial institution. 
Avoid downloading files, emails or attachments from unknown sources because they could contain malware, viruses or links to counterfeit or "spoofed" websites.
Protect yourself and your computer while using the Internet, by keeping your computer's firewall turned on and keep your operating system, anti-spyware and anti-virus software up to date.
And finally, report suspicious activity and suspected phishing attempts to the company being impersonated.
The most important thing to remember is that Pacific Service CU will never contact you by phone, email or text message asking you to provide passwords, login names, social security numbers, or other personal information. If you receive an email from Pacific Service CU asking you to update or verify account information, do not respond. If you suspect you have received a suspicious email from Pacific Service CU asking you to verify account information, contact us immediately at
(888) 858-6878
so that we can assist you in safeguarding your information.
Vishing - Telephone Scams
Scammers may sound very convincing over the phone. They use fake names and usually have done a lot of homework on their targets. Do not fall victim to these clever thieves. There are many scammers using automated calling services requesting a call back to collect personal information from you. Pacific Service CU does not use an automated calling service to notify you of issues with your account or to request personal information. However, we may contact you through an automated calling service when our state-of-the-art credit and debit card monitoring system detects a suspicious transaction. In this case, you will only need to confirm the last 4 digits of your social security number. If you have any concerns, call us directly at
(888) 858-6878
.
Fraudulent Electronic Check Deposits
Now that depositing a check is as easy as taking a picture with your mobile phone, scammers are learning to take advantage of this new technology.
Using social media channels such as Facebook, scammers endeavor to connect to individuals in order to gain trust and ultimately personal information. Many pose as recruiters for work at home jobs that offer attractive earnings, while others attempt to gain your account credentials so they can access your account(s) and funds directly.
One version of the work at home scam requires you to deposit a check for an amount greater than what you are owed, together with a request to return the over payment back to the sender. The original check ultimately is returned and the account holder loses the over payment amount they provided to the fraud artist.
Another version requires credentials such as account number, social security number and password to be provided as part of the work at home application process. The fraud artist then uses the deposit capture capability on their mobile phone to take a picture of a bogus check, and deposit it to your account. They subsequently make a withdrawal from your account through an ATM or other source. The counterfeit check is then returned and the deposit reversed.
There are numerous fraud scams involving social media. You can protect yourself by following these simple tips:
Never share your personal or account information with anyone and never store sensitive information in a location where it could easily be accessed.
Know who you are doing business with and verify any requests or solicitations before responding.
Only click on links or download files (video and advertisements) you are absolutely certain are from trusted sources. Scammers can download viruses, Trojans, and other programs designed to steal your information or track your activity.
Trust your instincts. If you suspect something may not be right, do not proceed.

Charity Scam Following Disasters
The IRS has issued a warning to consumers about fraudulent charity scams. Fraudulent scams capitalize on the goodwill of the public with the intent to steal money or identities.
The IRS warns scams of this nature are most rampant following major disasters, like recent devastating tornadoes or typhoons. Disasters are the most popular times for this type of fraud because of the surge of good will surrounding a catastrophic event, and suspicious circumstances are more likely to be overlooked because of the immediacy of need.
The scammers pose as a legitimate charity using several different methods. They may claim to be an employee or volunteer of a legitimate charity. They may use company names that sound similar to real charities. They may use email that link respondents to fraudulent websites. Or, they may use phone calls or emails to solicit donations requiring personal or financial information in attempt to commit identity theft.
You can protect yourself in several ways:
Verify the charity is legitimate - the IRS and FEMA both offer online tools to search for qualified tax-deductible organizations
Don't share your personal financial information – protect your social security number, credit card numbers, account numbers and your passwords. Often these donation attempts are a way to access much more than your intended donation amount.
Don't send cash - cash isn't a traceable way to record donations for tax purposes, and it's also not secure. Use a check or other payment method to properly document your transaction.
If you think you may be a victim of charity-related fraud, report the incident to the IRS using the
Reporting Phishing link
.
Online and Mobile Banking
Prior to entering your account information, verify that you are using our website and not a spoofed site. Always be sure to log out of online or mobile banking before closing the window or app. Never store your personal or account information on your computer or mobile device. Consider using a secure wallet to store your account information and passwords.
Unauthorized Card Access
We use state-of-the-art technology to protect your cards from unauthorized use. If we determine that your card is at risk, you will be notified and your card will be blocked and replaced. In addition, our debit and credit cards feature Visa's Zero Liability policy which provides added security against fraudulent activity. In addition, our fraud monitoring systems are designed to recognize suspicious charges and fraud on your accounts.
We encourage you to monitor your accounts for unauthorized activity. You can check transaction history and set up email alerts in online and mobile banking. We strongly caution you not to provide any information to anyone claiming to be Pacific Service CU. These scams are intended to gather more information about you and your account in an attempt to use your old or possibly your new Pacific Service CU card(s). If you notice anything suspicious, please call a member service representative at (888) 858-6878 as soon as possible.
Visa Card Fraud Alerts
Our Visa fraud monitoring system reviews all of your debit and credit card transactions. If the monitoring system believes a purchase is being made outside of your normal spending pattern, you'll receive a real-time text, email alert or phone call asking you to confirm the transaction.
For maximum protection, please ensure your contact information is up-to-date. You can review and update your information from the Manage Profile tab in online or mobile banking.
Visa's Zero Liability Policy
When you sign for your purchases instead of using your PIN, you are automatically covered by Visa's Zero Liability Policy. That means you pay nothing in the event of fraudulent activity provided you let us know within 60 days. Furthermore, Visa's cardholder protection policy requires all financial institutions issuing Visa products to extend provisional credit for losses from unauthorized card use within five business days of notification of the loss, which means you won't have to wait for resolution on a dispute before you get your money back.
Transaction Alerts
Transaction alerts notify you about activity on your account. It's easy to set up alerts. Using online or mobile banking, click on Manage Profile, then Manage Alerts. You can elect to receive email notifications for most account activity, for example, when a check clears, when your debit card is used, or when your direct deposit is credited.
How We Protect You
We will never contact you via phone, email or text message asking you to provide passwords, login names, social security numbers, or other personal information. Do not respond to any request to update your account or personal information. Please notify us immediately at
(888) 858-6878
if you receive such a request.
Online and Mobile Banking Security
Transport Layer Security (TLS) Encryption
When using our online and mobile banking services, all data is protected by 2048-bit RSA TLS encryption technology, providing one of the highest levels of security for protecting confidential transmissions of data. However, as with any electronic banking service, you should still observe reasonable security precautions.
Never access your secure information through an unsecure Wi-Fi service, like those available in airports or coffee shops. Like any computer, your web-enabled mobile device is susceptible to viruses, malicious sites and applications. Please be sure to use caution when opening emails, clicking on links and surfing the web via your mobile device as you do with your computer.
Online Protection
We encourage members to be vigilant with their personal and account information. It is important to protect yourself and your computer while using the Internet. Protecting your computer from vulnerabilities includes keeping others out of your computer's personal files, preventing attacks passed through your email to your contacts or inadvertently downloading malicious software. Here are great tips on how to protect the personal information on your computer:
Keep your computer's firewall turned on. A personal firewall is an application which controls network traffic to and from a computer based on a security policy. Encryption should also be enabled for your router firewall and your wireless network, if you have those set up.

Keep your operating system, anti-spyware and anti-virus software up-to-date. When vulnerabilities are discovered, computer vendors develop software patches to address them. However, it is up to you to obtain and install the most up-to-date fixes.
Passwords are important. Create custom user IDs and passwords, even for your personal computer, router or wireless network.
Be cautious. Avoid downloading files or attachments from websites or senders you don't know or trust.
If you suspect you have been a victim of fraud or your account has been compromised, immediately call a member service representative at
(888) 858-6878
.
Card Controls
Stop fraud before it starts. With card controls, you have the ability to control your debit, credit and ATM cards from your mobile device. If your card is lost or misplaced, you can turn it off instantly with a simple tap to protect against fraudulent use. When your card is active, you can also manage daily limits. Protect your cards today.
Apple and the Apple logo are trademarks of Apple Inc., registered in the U.S. and other countries. App Store is a service mark of Apple Inc. Android, Google Play, and the Google Play logo are trademarks of Google Inc.

Password Protection
In the wake of breaches of personal information, we are reminded about the timely importance of securing and updating our online passwords. Here are a few best practices to help protect your passwords.
Use a "complex" password with a series of capital and lowercase letters, numbers and symbols. Increasing a password's complexity increases your security. Here's a trick: Using a phrase, you can create a strong password that's easy to remember. For example, A41&14a is an easy-to-remember acronym for "All for one and one for all."

Don't use the same password to access all of your online accounts.
Passwords should be updated every few months. It may be helpful to change your password-protected websites on a rotating cycle to be sure you are always using an up-to-date, secure password.
Consider using a secure wallet to store your passwords. You would only have to remember one password. The secure wallet stores passwords securely and is encrypted.
If you suspect your Pacific Service CU accounts have been compromised, contact us immediately at
(888) 858-6878
so we can assist you in safeguarding your information.
Review Your Credit Report
Skilled identity thieves use a variety of methods to gain access to your personal information. The best way to protect yourself is to educate yourself against fraud and identity theft by being aware of common scams. The Federal Trade Commission (FTC) is a great resource for consumer information about identity theft and current scams.
Another important way to combat fraudulent activity on your accounts is to get a credit report. The law allows one free credit report per consumer per year. Credit reports will show any new account activity recorded in your name. If an identity thief has opened credit accounts in your name, they will show up on this report.
We encourage members to review their credit report annually. Here's what you should look for and what it means to your credit:
Accuracy - review the entire report for general accuracy. If you see any accounts you didn't open or any errors with existing accounts, you should contact the credit bureau to initiate the process to correct them.

Inquiries - your credit report will show who has been accessing your credit report. Soft inquiries include inquiries made by creditors with whom you already have a credit account, inquiries where you're monitoring your own credit, or when your credit is checked by a lender to make you a pre-approved credit offer. Since lenders are not making a lending decision or guaranteeing approval, these inquiries are typically considered promotional and won't affect your credit score. Hard inquiries occur when a business has accessed your credit report in connection with an application for credit. If you see any hard inquiries you don't recognize, it may be an indicator someone is trying to use your credit score or is committing identity theft. In that event, report the inquiry to the credit bureau immediately.
Credit monitoring – consider using a credit monitoring service. Experian, Equifax, and TransUnion all offer fee-based monitoring services. Other resources include LifeLock and Identity Guard.
ATM Security
The simplest and most effective way to protect your ATM card or debit card PIN is to cover the keypad from view when you enter your PIN.
Developing this simple habit can prevent thieves from accessing your money. If you've used an ATM in the past and you remember it being a motorized ATM (one that takes and holds your card during your transaction) and now it's a "dip" ATM (one that you simply dip in and pull your card out), take caution. A skimming device may be attached.
Similarly, if the card swipe doesn't match the color or style of the ATM machine, it might be a skimmer. Compare the card device to others at nearby ATMs or gas pumps. Gas stations that ask for your zip code instead of your PIN may be a safer option.
Above all, trust your instincts. If you suspect foul play, or if you're in doubt about the authenticity of a machine, use a different machine or payment method.
PIN Security
Here are a few simple tips to help keep your personal identification number (PIN) number secure:


Do not write your PIN number down anywhere, especially not on your card

Treat your cards like cash and checks
Do not leave your card out in the open so someone may be tempted to use it
If you suspect someone knows your PIN, change it immediately
Here are a few tips to help you choose a PIN Number:
Your PIN should not be a sequence of repeating numbers or something obvious such as 1234

Choose a number that's easy to remember, but add a fixed amount to each digit or pair of digits. So 1457 plus 2 would become 3679
Possibly choose a date that means something to you, and only you
Create a PIN from a series of letters or words. Use the initial letters of a short phrase or uncommon words. Most keypads on ATMs have letters, as well as numbers
Elder Financial Fraud
Here are a few preventive measures to secure your finances, detect the signs someone is targeting you, and how to resolve an incidence of fraud should you find yourself a victim.
If you are unsure about how a financial product works, don't buy it. If the financial professional cannot or will not explain the product clearly, find another company.
Just because the advice comes from an expert, it may not mean it's a good recommendation for you. Take into consideration your specific situation and circumstances.
Don't confuse acquaintance with trust. Just because a professional lives in your neighborhood or belongs to your networking group, it does not mean they are the best choice for what you need.
If you suspect you are being targeted for fraud, contact us immediately at
(888) 858-6878
so we can assist you in safeguarding your information.
One-time PIN Fraud
It's common for financial institutions to require a one-time PIN, automatically generated numbers used for authentication when accessing or logging into their systems. Unfortunately, this has now become a frequent area where fraud occurs.
When you receive these text messages or emails containing one-time PINs, never share it with anyone and delete the message after using it. We've seen an increase in members receiving unsolicited one-time passcodes and then someone posing as Pacific Service CU asking for it.
We will never contact you and ask to share the passcode with us via email or text message. That PIN is only generated when you initiate logging in to a system that requires it.
If you believe you have experienced fraud or have shared a one-time PIN, please call a member service representative at
(888) 858-6878
immediately.
Report Fraud
If you suspect you have been a victim of fraud or your account has been compromised, immediately call a member service representative at
(888) 858-6878
. We can cancel compromised cards, change your account number or add a password to your account for future transactions. 

Loan Saver
We've shopped the competition so you don't have to. Compare your rate and save.