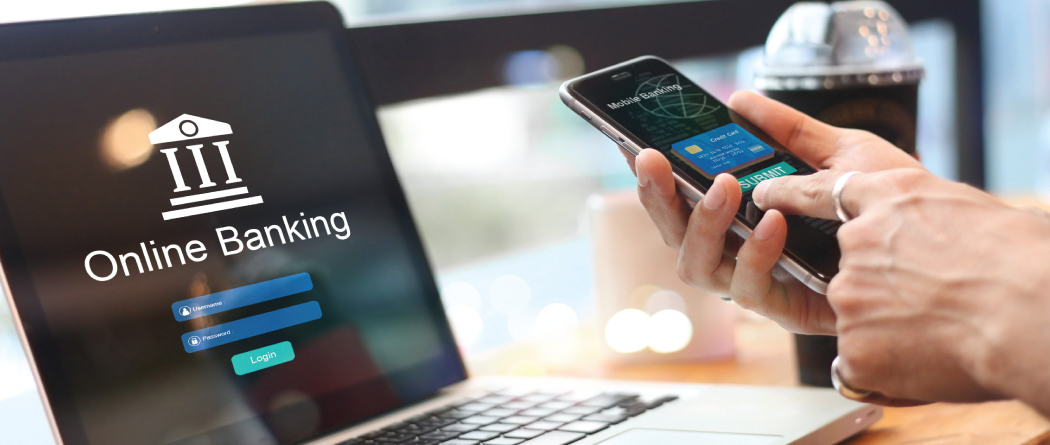 Safe. Secure. Simple.
---
Banking Without a Branch
Convenience is at your fingertips. With online and mobile banking, you have your own personal branch at the ready. In addition to the convenience of online access, we use state-of-the-art technology to ensure your transactions are safe and secure.
Much More than Banking
Pay other People with Zelle®
Send, request and receive money in our online or mobile app through Zelle®. Perhaps you need to split a lunch tab or pay for your half of a shared ride, we've got you covered. All you need is an email address or mobile phone number to get started.
Mobile Deposit
Using our mobile app, you can deposit a check in seconds. In most cases, the money will be credited immediately.
Mobile Wallet
Turn your mobile device into a portable wallet with contactless payment technology. Simply tap your mobile device at the point-of-sale to make a purchase. To get started, add your debit or credit card to your device's mobile wallet.
Bill Payments
Convenience coupled with our on-time payment guarantee makes paying bills on-the-go easy. Most major billers are already set up.
Apply for a Loan
Save time when applying for a loan. Once you're authenticated, most of the application will pre-fill so you don't have to enter your information. You can also accept any pre-approved loans with a few clicks.
MyFICO® Score
We've made it easier than ever to view and track your credit score. We also provide valuable information about your credit score and history.
MoneyManager
This powerful tool allows you to set financial goals and monitor your spending by category. You'll get insights on where, when and how you spend. Better yet, you can get an overview of all of your accounts from all of your financial institutions with a few simple clicks.
Reward Points
Quickly and easily track the balance of your Visa Platinum Reward points. You can even browse the catalog and redeem your points for travel, brand-name merchandise, gift cards and even cash.
Card Controls
Stop fraud before it starts. With card controls, you can control your debit, credit and ATM cards from your mobile device. If your card is lost or misplaced, you can turn it off instantly to protect against fraudulent use. You can also manage daily limits to help prevent overspending.
Additional Features
Set up account alerts
Open accounts
Skip-a-loan payment
Request a stop payment
Reorder checks
Send a secure email
If you're new to digital banking, you can register by clicking on the login button in the upper right corner. Or, download our mobile banking app today. Find us in the
App Store®
or
Google Play®
.
Mobile internet access is required to use our free mobile banking app. Check with your wireless carrier for applicable fees. The mobile banking app is accessed using the same login and password as online banking. Mobile deposit: Deposits are subject to verification and may not be available for immediate withdrawal. Funds may be subject to holds. Mobile deposit limits may change at any time without prior notification. Pacific Service Credit Union reserves the right to revoke or reject the service, or adjust any deposits upon submission of the scanned items. Account must be in good standing and open for at least 30 days to be eligible for mobile deposit. Some restrictions apply. See Mobile Banking Agreement.
Payment guarantee:

 CheckFree Guarantee honored only if payments are scheduled in accordance with the service Terms and Conditions
Apple and the Apple logo are trademarks of Apple Inc., registered in the U.S. and other countries. App Store is a service mark of Apple Inc. Android, Google Play, and the Google Pay logo are trademarks of Google Inc. 

Zelle® and the Zelle® related marks are wholly owned by Early Warning Services, LLC and are used herein under license. U.S. checking or saving accounts required to use Zelle®. Transactions between enrolled consumers typically occur in minutes. Payment requests to persons not already enrolled with Zelle® must be sent to an email address.

Loan Saver
We've shopped the competition so you don't have to. Compare your rate and save.