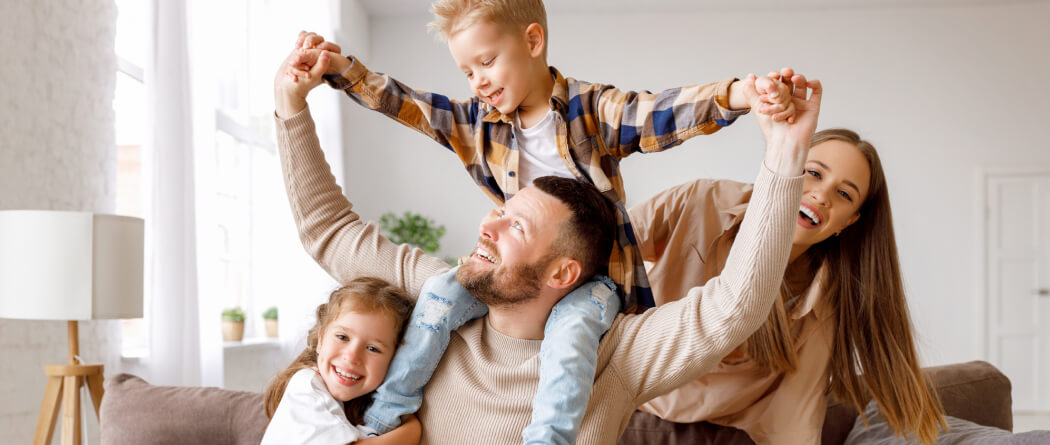 Your home is the heart of the family. It's a place for baking fun and gardening in the sun. You can make your own moments that matter when you finance your home with us. 
Our low rates and personal service make purchasing a home a pleasant experience. We will pre-approve before you shop, so you can narrow your search to a comfortable price range. Then, we work closely with you and your realtor through every step of the process to complete your purchase on time.
Keep your home, trade your rate. Lower rates mean lower payments, or you can keep the payment the same and reduce the amount of time required to pay off the loan. Refinancing is also a great option if you have an adjustable rate mortgage and rates start increasing.
If you're looking to accelerate paying off your home, our no-cost refinance is the way to go. With 7- and 15-year terms available, we'll lower your interest rate and reduce your term all at no cost. 
Apply today! 
Choose from one of the two options below to get started:


Complete details and membership eligibility requirements available online or by phone. Rates, points and programs cannot be guaranteed and are subject to change without notice. Loans subject to all credit union policies and procedures. Property insurance is required. Flood insurance may apply. No manufactured or mobile homes. Rate adjustments may apply for cash out, loans under or over $250,000, rental/vacation/second home properties or loan-to-value (LTV) over 75% of appraised value. Actual rate will be determined after receipt of application and prior to execution of final loan documents. There are no pre-payment penalties on these quotes. 


No-cost refinance: We lend up to 80% of the appraised value for California primary residences. We lend 70% of the appraised value for California second homes and investment properties. Rate increases by 0.25% APR for loans over $484,350. An early closure fee of $100 plus actual costs will be imposed if the loan is closed within two years of opening. Notary and reconveyance fees are the responsibility of the borrower.

7-year product: Actual set up costs apply for loans less than $50,000.

15-year product: Limited to California owner-occupied residences, second homes and investment properties. Actual set up costs apply for loans less than $15,000. Maximum loan amount for second homes and investment properties is $625,500.